The new head of Seven & i Holdings Co. is giving himself and his new management team about three months to come up with a plan to sort out the sprawling Japanese retail group.
With his new team in place, Isaka faces the daunting task of reforming less profitable divisions that activist investor Dan Loeb pushed to be restructured or divested. Seven & i will also need to figure out how to expand its core business of operating convenience stores, amid lethargic economic growth in Japan and intensifying competition from chains such as FamilyMart Co. and Lawson Inc.
Billionaire Loeb had backed Isaka to run the group in a management struggle with former Chairman and Chief Executive Officer Toshifumi Suzuki. In a letter to Seven & i's board in late March, the Third Point LLC founder also said he wants the the Japanese company to restructure its Ito-Yokado Co. general-merchandise unit and divest retailers including Sogo & Seibu.
The 58-year-old Isaka signaled he wasn't in a hurry to force changes at the group's weaker businesses, which have under-performed compared with Seven & i's convenience stores unit amid Japan's economic malaise.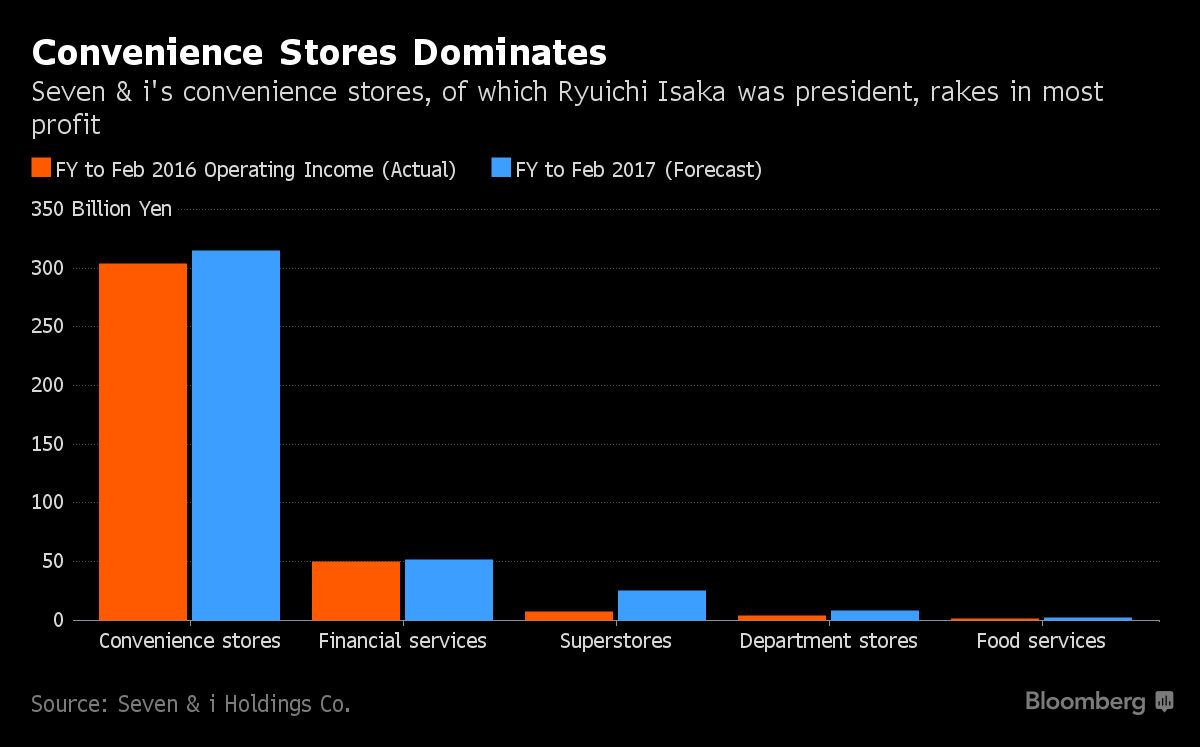 Seven & i rose 1.1 percent to 4,700 yen by the close of trading in Tokyo on Thursday, the highest level in about a week. The benchmark Topix index was unchanged.
Thirteen other executives' appointments were also approved at Seven & i's shareholder meeting, including executive vice president Katsuhiro Goto and Seven-Eleven Japan president Kazuki Furuya. The 83-year-old Suzuki, who had tried but failed to oust Isaka, will remain as Seven & i's honorary adviser, the new president said at the briefing.
Seven-Eleven had a network of 27,059 subsidiary convenience stores around the world as of end of November, including 18,242 in Japan and 7,947 in the U.S., and a further 30,417 area licensees including in South Korea, Southeast Asia and Europe as of end-September.