The sushi collection marks the opening of Nestle Japan's ninth Kit Kat Chocolatory (chocolate café) located in the upmarket Tokyo shopping precinct, Ginza.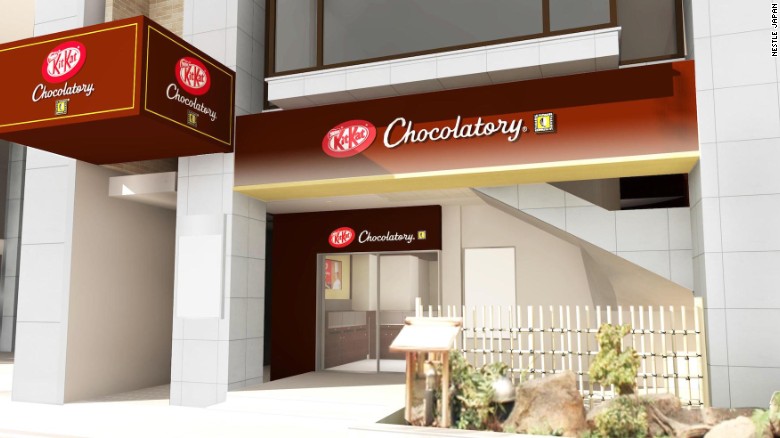 While no actual fish, egg or rice ingredients were used in the products, the aesthetic likeness to sushi and the novelty it presents, are major consumer drawcards to the newly baptised 'Ginza Shop'.
The savoury-turned-sweet treats come in three flavours: 'Maguro' (tuna), 'Uni' (sea urchin) and 'Tamag' (egg).
The 'tuna' variety is raspberry-flavoured Kit Kat on top of a white chocolate rice puff; 'sea urchin' is Hokkaido melon and mascarpone cheese-flavoured Kit Kat encased in seaweed; and 'egg' is a pumpkin pudding-flavoured delicacy, also wrapped in a thin band of seaweed.
SEE ALSO: Tokyo: From Michelin to fast-food
The creator of KitKat's new flavour range is also one of Japan's leading chocolatiers – Yasumasa Takagi, owner and head chef of Japanese patisserie, Le Patissier Takagi Aoyma.
"Sushi Kit Kat offers a unique visual interpretation of sushi to go along with its extravagant taste created through the combination of KitKat and its crunchy texture paired with the texture of puffed rice covered in couverture white chocolate and a hint of wasabi powder," said Nestle Japan in an announcement.
"Sushi Kit kat is presented wrapped in bamboo leaves, so consumers are encouraged to eat it with two fingers just like a real piece of sushi."
Nestlé Japan tested the waters for these new flavours by introducing a Sushi Kit Kat on social media on April Fool's Day 2016. The company announced that response was positive and so, three new sushi flavours were born.
The sushi kit sets will retail for 3,000 yen (approximately $26).
Nestle Japan said it also plans to provide a new service at the Ginza Store, where customers can create their very own original Kit Kat in store using the toppings of their choice.