Worn by Migos, 'King' Combs, J Balvin or even the late Lil Peep, EV BRAVADO's garment are the new hit but very few know the man behind the brand.
SEE ALSO : The secret to Savage x Fenty's success
Though he'd always maintained an interest in clothing, the creation began in earnest with a series of homemade screen-printed shirts.
Bravado moved gradually towards cut-and-sew with Lease on Life Society in 2012, eventually debuting his first collection, BRVDO1, in early 2014.
Two years later, Bravado revamped the label, opting for an eponymous brandname while retaining the handmade, do-it-yourself spirit that informed his earlier releases.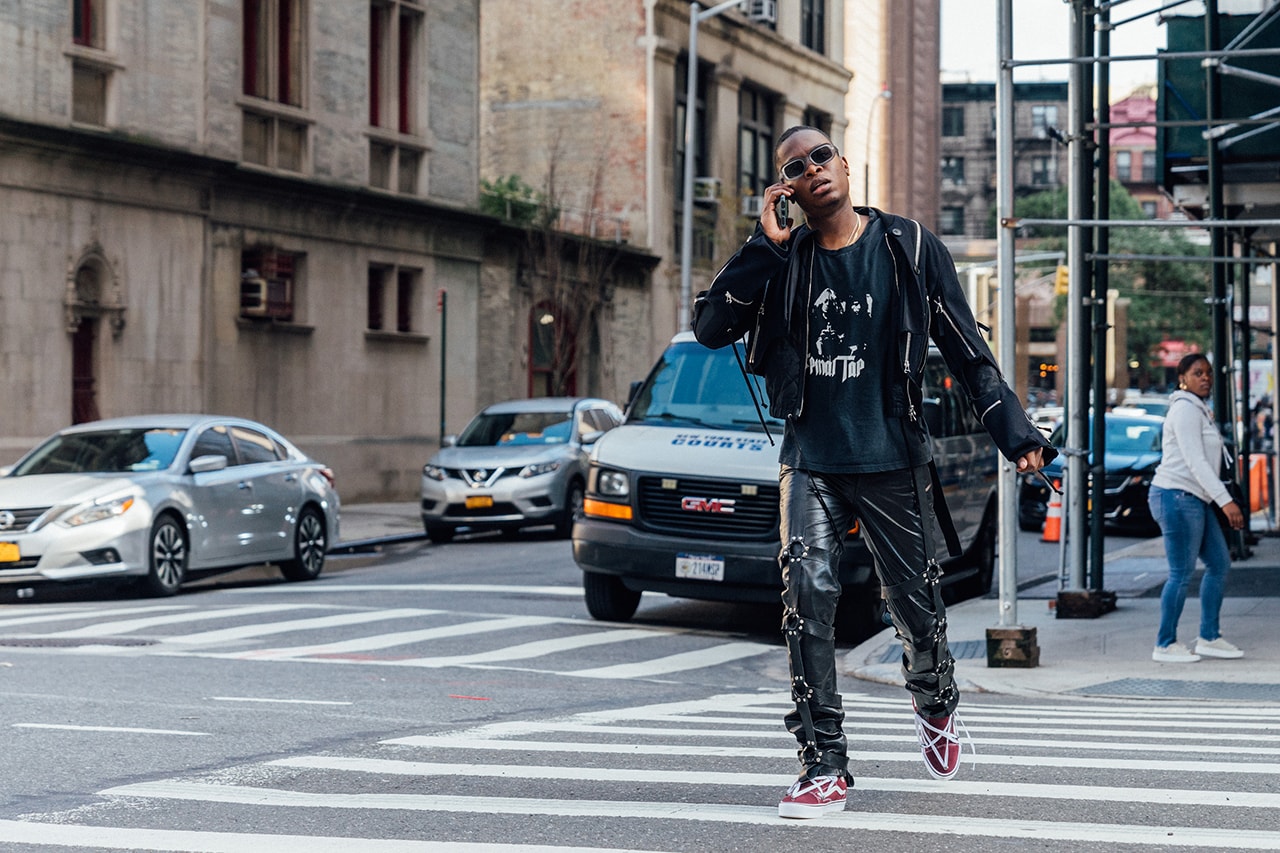 As EV BRAVADO grew, its founder kept grounded, refining his own label and staying close to colleagues like Heron Preston and Virgil Abloh as they exploded into stardom; even halfway across the planet, the creatives all keep in touch, bouncing ideas off one another.
SEE ALSO : EXCLUSIVE INTERVIEW with Heron Preston : Fashion is culture
Recent partnerships include the custom denim Bravado created for Off-White™ Spring/Summer 2019 and the "Rhinestone Workshop" he co-hosted in Paris with Preston.
Bravado also made good use of his personal pair of Off-White™ x Nike Air Prestos, giving them a tie-dye bath, complete with glittery rhinestones.
Bravado's style is indicative of the people he respects, simultaneously blending contemporary design and cultured taste into his daily looks.
For instance, a friend from Grailed lent Bravado the covetable Dries Van Noten jacket he's wearing over one of his favorite thrifted tees.
"I'm trying to get my hands on the most heat," Bravado admits, smiling. "I made the pants, they're from the 'Rumors of War' drop," he notes, pointing down at his personal pair of leather Noir Bondage Slacks.
"I've been sampling them with some friends, like [Bloody] Osiris for a while, they've been wearing them around town. I got a lot of good feedback about them," he adds.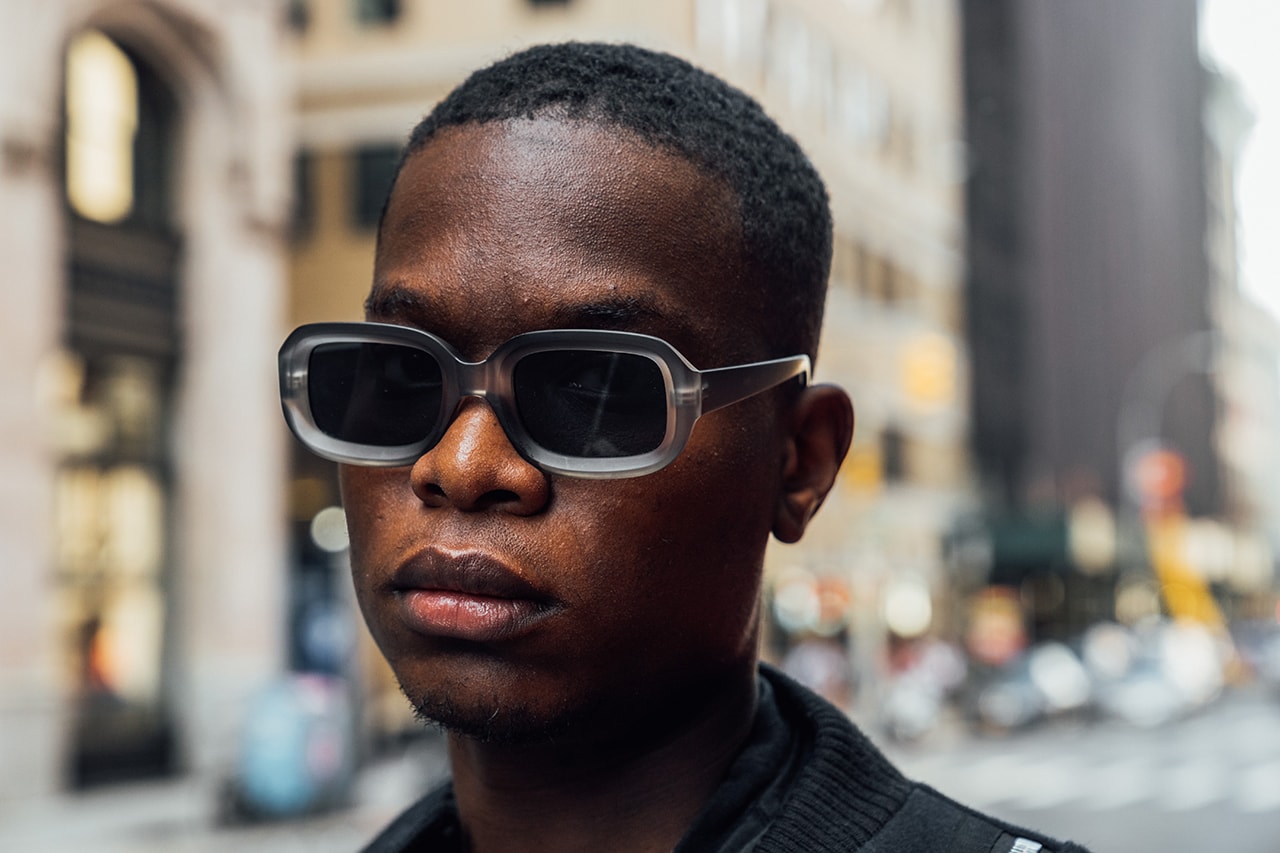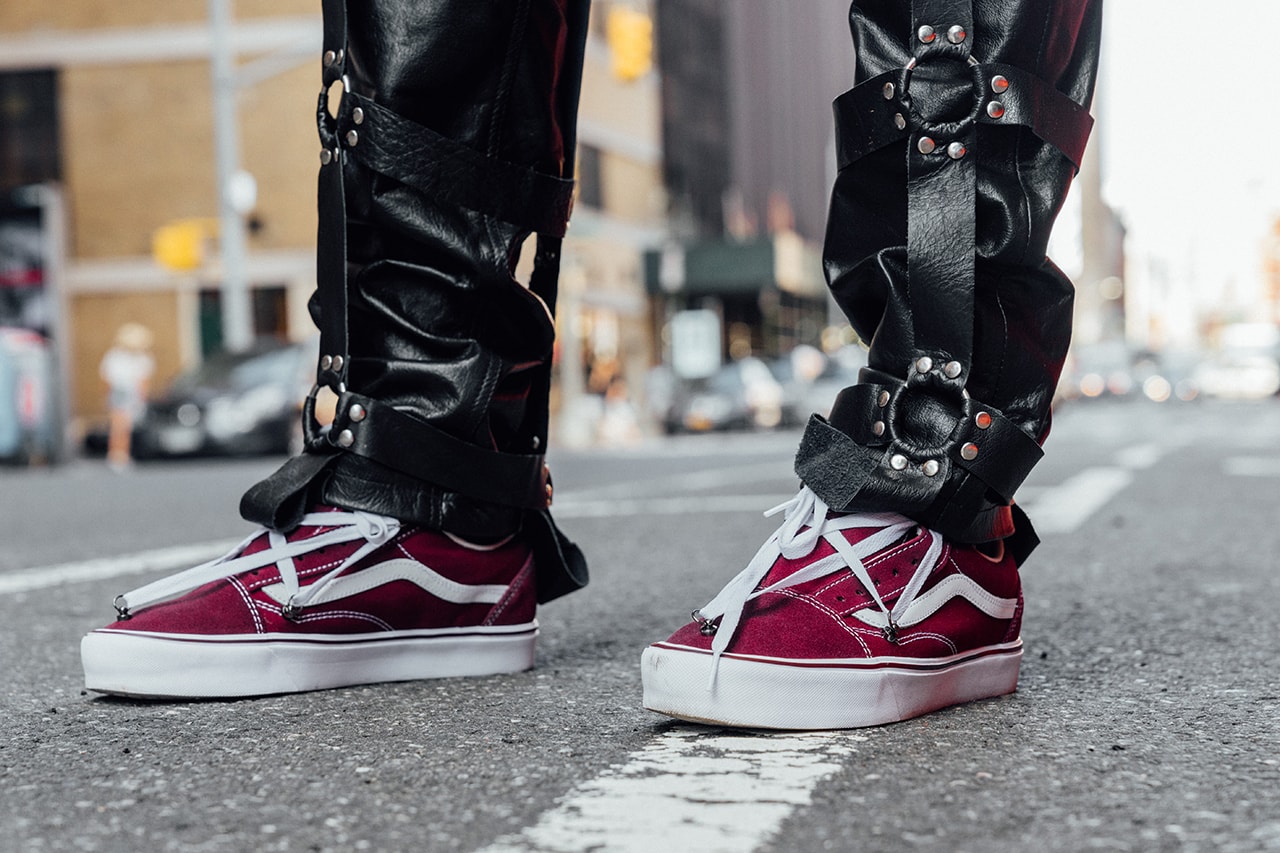 When his friends aren't helping him perfect his craft, Bravado supports them by wearing their own creations.
Pointing at the bespoke, pentagram-laced Vans, Bravado explains, "My homie Sean Clay made the shoes. All the homies doing wonderful things. I'm mostly just wearing my own things, my friends' things." Even the glasses and chains have a personal touch: "My chains came from my fiancée, but the glasses are my brother-in-law's — I was like, yo, lemme rock those."