China's mission to protect its economy now includes a college where students study booze.
SEE ALSO : Small Chinese cities in China are the future for luxury
The US$58 million school is one outpost in Chinese President Xi Jinping's national push to rethink the country's growth recipe as trade frictions with the United States intensify.
Beijing aims to produce more goods at home and sell larger numbers abroad, ordering farmers to ramp up soybean production and microchip makers to purchase local copper while earmarking billions to advance domestic technology.
The Baijiu College, located in Yibin, in the misty mountains of Sichuan province, teaches youngsters how to craft its namesake grain spirit – or work on robots that could someday automate the brewing process.
The goal is to turn China's native liquor into the next whiskey or tequila or gin: a drink with global recognition.
Over 2,000 students are learning to distil, inspect and market baijiu in the humid Sichuan region, whose history is tied to the traditional Chinese spirit.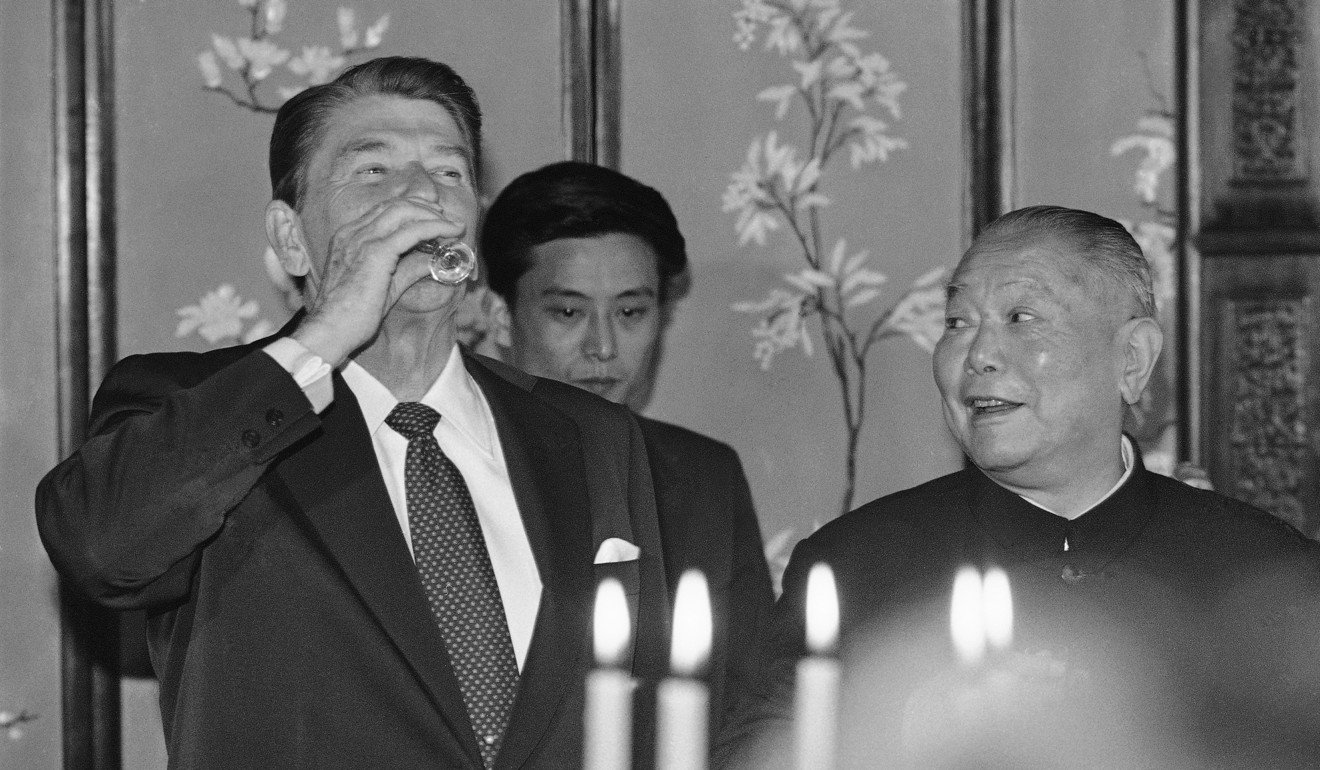 The Chinese president met with farmworkers in the northeastern Chinese province of Heilongjiang, preaching the merits of independence.
"Unilateralism and protectionism in the world are on the rise and force us to rely on ourselves," Xi said.
Indeed, the deepening commercial battle with the US has only accelerated China's drive to reduce reliance on the American market, especially in technology.
Expanding exports in all sectors – including baijiu – is viewed as essential to offset losses from a protracted trade dispute with the White House.
Xi's message on the front page of state newspapers last month came after Washington and Beijing slapped each other with the most extensive round of tariffs yet, placing punitive duties on roughly half of their traded goods.
At Wuliangye Yibin, the region's biggest government-backed brand (and a supporter and major benefactor to the Baijiu College, alongside Sichuan University of Science and Engineering), more than 50,000 employees work to brew the spirit in factories that resemble giant barns.
SEE ALSO : How ASEAN could benefit from the US-China trade war?
The brand is also forging partnerships abroad.
Wuliangye recently teamed up with the Austrian crystal maker Swarovski to create wedding-themed baijiu bottles, including one shaped like a diamond ring.
It is also concocting a variety that tastes like whisky, to entice Western palettes. The international focus follows a local shift.
After Xi launched his anticorruption campaign in 2012, China's baijiu makers pivoted away from bottles that cost hundreds of dollars – once popular among China's business and political elite – and rebranded the beverage as a drink for the people.
Volume sold since then has swollen between 10 and 20 per cent every year, says Luo Huibo, director of the Baijiu College.
Such growth caused a labour shortage, he adds, and the spirit cannot develop internationally without a surge of fresh talent. "We are trying to share our best with the world," Luo says.
To this end, the school is developing an English dictionary of baijiu terms so Western drinkers can learn how to order different styles. Some taste like soy sauce or sesame, for instance, while others invoke "fiery pineapple".
More forms of outreach include sending baijiu to Britain's royal family – but not yet the White House – and conducting informal tastings at the Hard Rock Cafe in Los Angeles.
Most students at the Baijiu College study a foreign language – the most popular being English and Japanese. They describe their passion for drinking as a national duty.
In the bright-white tasting lab, a couple of dozen silently smell and sip the spirit in five tester cups. Then they spit it into buckets to stay sober.