Kusmi Tea, French leader in premium tea, is celebrating this year its 150th anniversary.
The magic of Kusmi is blending modernity with tradition. Tradition because the brand kept the baroque-style metal tins which were part of its success when it started; and it still offers recipes that are more than 140 years old (e.g. "Bouquet de fleur"). Modernity because Kusmi is a very innovative brand which decided to disrupt the tea industry with very colorful packagings and unique blends, they were also the first to target a younger generation with a wellness range that includes some of its all-time bestsellers, BB Detox and Detox.
Source : Kusmi Tea
Furthermore, Kusmi Tea is doing many innovative collaborations with brands such as their recent successful partnership with mineral water brand Evian in France and Switzerland.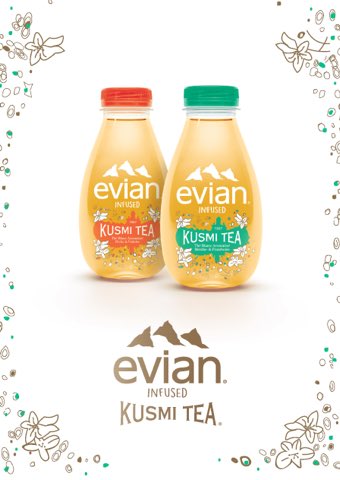 The bestsellers in Asia and Europe are actually the same: BB Detox (a green tea and mate base, flavored with grapefruit), Detox (a green tea and mate base with lime) and Blue Detox (a green tea and mate base with pineapple).
The exclusive blends are also bestsellers, as they are the original Russian-style recipes of the brand. Moreover, Kusmi Tea is famous for being a gifting brand which is why gift assortments are among top sellers.
Kusmi Tea started its partnership with luxury and lifestyle group Bluebell in Japan in September 2016.
Very quickly, Kusmi Tea was successful with the opening of a series of pop-up stores and now a new permanent space                                               in Marunouchi district in Tokyo.
Source : Twitter.com  
Based on the strong relationship Kusmi Tea built with its distributor Bluebell, the brand has decided to expand its collaboration in Hong Kong, where it is available at GREAT Food Hall in Pacific Place, and Singapore at Takashimaya Department Store.